Evolving Healthcare Through Information Technology

Health care services are an essential part of our daily life. Health care plays a major role in return to keep us safe from many uncertainties all around us. With the advancement of science, new methodologies are creating a safe and advanced society in which we can rely on these professionals and services.
Creating New Standards for Care

Both private players and government agencies are recognizing the important of efficiency and proficiency when it comes to health care. Providers are relying more and more on health informatics to connect people, technology and data to enhance healthcare outcomes and safety. Health care providers are leveraging advancements in health care technology to:

Improve health care quality
Prevent medical errors
Reduce health care costs
Increase administrative efficiencies
Decrease paperwork
Embracing Transformation in Health Care

At ThoughtStorm we have the expertise and capabilities to help healthcare organizations implement future-oriented healthcare systems and solutions that improve overall health care outcomes at affordable costs.

Big Data & Artificial Intelligence
Digital Monitoring and Customer Service Solutions
e-Learning
Digital Patient Interactions
Telemedicine
Electronic Records Management
Data privacy
Harnessing Advanced Health Technology
Information and Integrated Health Services
Cybersecurity
Payment Processing and Invoicing
Our Methodologies
Integrating IT Frameworks, Methodologies and Best Practices Into IT Delivery and Operation
At ThoughtStorm, we leverage practical and integrated solutions and operations management approaches. Our architecture strategy delivery & management processes are customized and aligned to our client's unique industries and business domains.
Our Architecture Strategy Delivery focuses on
Visioning and Strategy
Architecture Solution and Design
Development, Customization and Configuration
Implementation and Deployment
Operations Management and Control
Our Management Processes focuses on
Enterprise Management
Program & Portfolio Management
Project Management
Service Management
Architecture Management
We are well-versed in hundreds of software development methodologies and project management frameworks, but more importantly we have the expertise to know which methodologies are best suited for your organization and which industry best practices are 'right' practices for your organization.
Agile
PRINCE 2
Six Sigma
Lean
Event Chain Methodology
Adaptive Project Framework (APF)
Extreme Programming (XP)
Kanban
Scrum
PMI/PMBOK
Waterfall
Critical Path Method (CPM)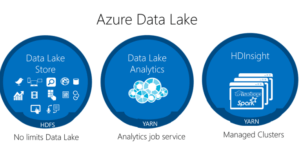 There are so many buzzwords these days regarding data management, ranging from database and data warehouse to data lakes. It has become really essential to understand the difference between these two concepts if one wants to explore and experiment in the field of data science. A data lake is a storage repository that can store large amounts of semi…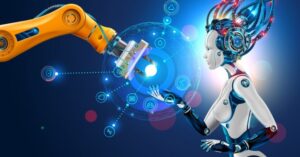 The real robotics revolution is not having robots take care of tasks but having them available to businesses as a service. The business world has introduced a number of different functions such as, software-as a-service (SaaS), platform-as-a-service (PaaS) and Infrastructure-as-a-service (Iaas) among others. Another service category has come on the scene in the past couple…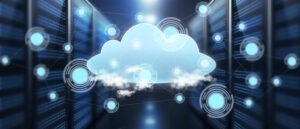 • Cloud computing is the delivery of different services through the Internet, including data storage, servers, databases, networking, and software.
• Cloud-based storage makes it possible to save files to a remote database and retrieve them on demand.
• Services can be both public and private…
READ MORE +