Unifying Physical and Digital Retail

The growth of e-commerce has given consumers the ability to shop, purchase, fulfill and return wherever and whenever they want from a few simple clicks on their device.

The retail industry is witnessing massive transformations due to accelerating consumer expectations, rapid advancements in technology and a marketplace that is more competitive than ever. The need to elevate the retail industry and converge physical and digital commerce is eminent.
'Disruption' is the new normal in Retail

Technology is increasingly fundamental to competitive advantage in the retail industry. Clearly, from a glut of new products, markets, and customer segments to the escalating expansion of sales and marketing channels (like mobile and social commerce), retail is at an inclining point. Clients expect services that are more personalized, hyper-connected, and engaging. Additionally, several forces are revolutionizing the landscape: the explosion of data and connected devices, software defined infrastructure, cloud enabled as-a-service and experience, and outcome-driven digital platforms. This makes it imperative for retailers to showcase agility in technology adoption and business process optimization.
Retail Re-imagined

ThoughtStorm offers a wide array of solutions to meet the needs of our retail clients. Our retail consulting and solutions delivery expertise spans both digital and physical commerce with end-to-end services to enable enterprise retailing from supply chain right to customer experience. We can help you reimagine your entire supply chain and retailing business, face industry challenges head on while delivering a superior customer experience. We deliver solutions and services that are aligned with the leading trends in the retail industry –

Direct consumer relationships
Mixed reality and immersive technologies
Mobile and location-based services
Demand driven supply chain management
Idea to Product acceleration
Safety and traceability
Mobile payment
Investment in Omnichannel
Big Data
Retail Connect
On demand Ecommerce
Our Methodologies
Integrating IT Frameworks, Methodologies and Best Practices Into IT Delivery and Operation
At ThoughtStorm, we leverage practical and integrated solutions and operations management approaches. Our architecture strategy delivery & management processes are customized and aligned to our client's unique industries and business domains.
Our Architecture Strategy Delivery focuses on
Visioning and Strategy
Architecture Solution and Design
Development, Customization and Configuration
Implementation and Deployment
Operations Management and Control
Our Management Processes focuses on
Enterprise Management
Program & Portfolio Management
Project Management
Service Management
Architecture Management
We are well-versed in hundreds of software development methodologies and project management frameworks, but more importantly we have the expertise to know which methodologies are best suited for your organization and which industry best practices are 'right' practices for your organization.
Agile
PRINCE 2
Six Sigma
Lean
Event Chain Methodology
Adaptive Project Framework (APF)
Extreme Programming (XP)
Kanban
Scrum
PMI/PMBOK
Waterfall
Critical Path Method (CPM)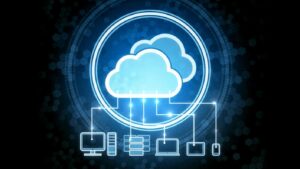 Cloud computing, as we know, is the delivery of on-demand computing services- from applications to storage and processing power – typically over the internet and on a pay-as-you-go basis. Instead of owning their own data centres, companies can rent access for services like applications, storage etc. from cloud service providers. It helps companies avoid upfront…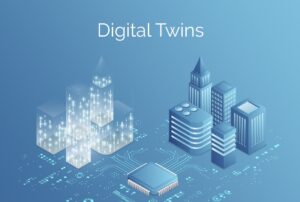 Digital twin refers to the digital replica or representation of a physical object or an intangible system, which can be examined, altered and tested without interacting with it in the real world and avoiding negative consequences. In simpler terms, it can be thought of an online platform for testing, creating and alerting objects that are based in reality…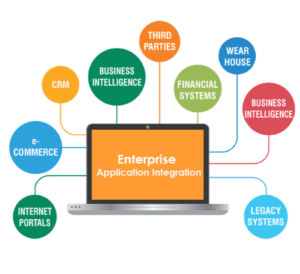 Enterprise Applications (EA) are a software solution that provide business logic and tools to model entire business processes for organisations to improve productivity and efficiency. Enterprise applications are core components of any organization's IT solution-set and are critically important to the running of any enterprise…