"Those who do not adapt to change, they are destined to doom" – This goes the same whether we are talking about societal changes, technological changes, or business changes. In a world of constant change, organizational change management has become an important component of every business plan and strategy. To remain competitive continuous change is required in the business environment of companies. Factors such as globalization of markets, rapidly evolving technology, business mergers and acquisitions, and business failures force organizations to respond to survive. In the business world, adapting to change often refers to the implementation of organizational change. Interestingly, implementing organizational change is easier than done, primarily because most businesses comprise various departments; each with its essential systems and processes. To handle these multiple nodes OCM change management comes in.
Organizational change management (OCM) is a specialized field that assists businesses to implement the chance and transform their internal systems and processes from the existing stage to the stage where they want it to be in the future. The objective is to keep the disruptions minimum while implementing the change. The OCM meaning and scope may be defined at the initial stage of the business transformation initiative. Throughout the process of OCM change management initiative, different OCM change management techniques like communication, training, and stakeholders' analysis are to be conducted; to create a homogenous and positive culture for the change. Integrating the OCM strategy with the business transformation plan only fastens the process of implementation of the change and delivers results sooner.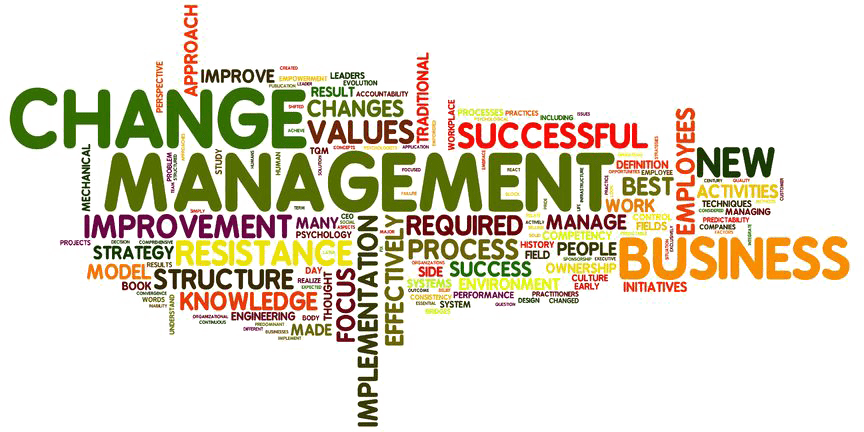 The impact of COVID-19 has introduced a strong flaming platform for change in many unforeseen areas with many organizations and individuals that have struggled or have been simply unable to cope with the pace of change they have encountered. Organizations have been forced to work differently and, with most staff required to work remotely or from home, business processes have had to change rapidly for organizations to preserve their positions. There is no doubt that this change has an impact on employees and their performance.
Fear: There is a fear of coming out of the comfort zone. Employees wonder of how the drastic organizational change will affect their positions, ranks, profiles, performance, and productivity. They could lose confidence, fearing a loss of job stability, increase of workload and lack of knowledge to handle a new technology.
Culture: The nature or the environment of the organization has a great impact on how an individual responds to change. A company may have a positive organizational culture, marked by open communication and trust in organizational leadership to bring out the best out the change. Negative culture can add more negativity and resistance to change.
While coping with change in the workplace can be challenging, there are ways to make it easier. Here are tips for dealing with change in a way that will benefit the employee as well as the organization.
Help Others: Helping and empathizing with other at the workplace will help you to cope. Make space for your employees to have personal conversations. Invite co-workers out to lunch or for a walk outside so you can discuss the situation.
Embrace new opportunities: Change often translates to possibility for those who are willing to embrace it. For example, reorganizations or mergers can create new positions, new divisions or departments, or a chance to create a new job title.
Maintain relationships: Try to stay connected to previous co-workers and continue to expand your network. Do not forget about the people you've already had the chance to work with because they could become extremely beneficial to you in the future
Accept rather than resist: Instead of resisting to the change try to acknowledge it as an opportunity. Active coping is a form of coping that allows us to tackle a problem head-on. This approach is healthier because you are addressing the stress, rather than avoiding it.
Communicate: When things are changing at work, communication is critical. Any communication gaps can instantly be filled by rumors and speculation, which create even more fear and uncertainty around the idea of change. If you can effectively communicate your concerns to co-workers and managers within the organization, your anxiety can be better addressed and alleviated.
Leveraging our extensive Organizational Change Management experience and proven methodology, our approach to Organizational Change Management is designed to ensure that stakeholders will transition through the change initiative with minimal disruption. Contact us at info@thoughtstorm.ca to get in touch with our change management experts.
---