Invest in the Quality of your Software
Delivering compatible and defect-free software is of utmost importance to organizations, because lack of quality software results in additional cost, loss in productivity, unhappy customers and more importantly a threat to the reputation of the business. By overlooking software testing, companies bear extra hidden costs and reduce their profits. ThoughtStorm provides significant expertise and a unique testing framework with access to latest testing practices, and resources that are experts in new technologies. Our Testing Center of Excellence brings the benefit of a large knowledge made from the age of cross-industry testing understanding.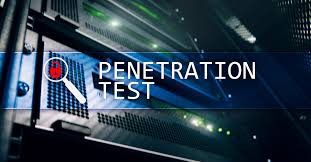 Increase your Release Velocity & Reduce Time to Market
ThoughtStorm's test strategy, planning and execution can enable your organization to increase it's release velocity and reduce time to market. Our Testing Services portfolio consists of-
Core QA Services- Functional, User, Compatibility, Regression, Installation, System, Usability, Performance
Technology Transformation Services- Test automation, Mobile automation, Performance engineering, Test Environment setup, Data Set-up, Security & Penetration Testinge
Specialized QA Services- Agile & DevOps, Cloud Testing, Database Testing, Social Media Testing, Mobile Testing, Packaged Application Testing, Big Data Testinge
Regulatory Compliance Testing- Industry & Domain Specific e
Test Advisory Services- Testing COE Establishment, QA Maturity and Process Assessment, Test Tool Assessment, Managed Testing Servicese
We can give you the edge to improve your product quality
ThoughtStorm's Testing Services are built on deep understanding of disruptive technologies and strong industry domain expertise. We deliver reliable software testing, to ensure superior quality and high performance
Creative, Smart and Effective Testing Techniques and Methodologies that can help our customers achieve reliable and predictable deployment and release readiness.
Higher Test Efficiency, Assured cost savings – release on release or yearly basis.
A team that is culture is strongly built on "Product Quality Ownership" mindset, deep domain knowledge and delivery excellence.
Focused services that span both the breadth of the quality equation (end to end application landscape testing) as also the depth (technology, domain, standards, application and platform).
We give you complete control of your shipments
August 19, 2019
In the days before the Internet, selling a business was a slow but straightforward process: The buyer…
August 19, 2019
In the days before the Internet, selling a business was a slow but straightforward process: The buyer…
August 19, 2019
In the days before the Internet, selling a business was a slow but straightforward process: The buyer…