The global pandemic has taken the world by a storm, and people around the globe found themselves working from home. This sudden transition from office to home is a big challenge for everyone, especially if you have children. WFH does have its own benefits, like spend more time with your family, save on commute time and costs, work from the comfort of your home in comfortable clothes, and schedule your day's work according to what is most comfortable for you. However, the COVID 19 pandemic seems to be continuing much longer than expected with no clear end-dates in sight. Many companies have decided to extend WFH till the end of 2021. Various studies have shown that working from home has left people feeling lonely, isolated and 'unable to unplug' from work.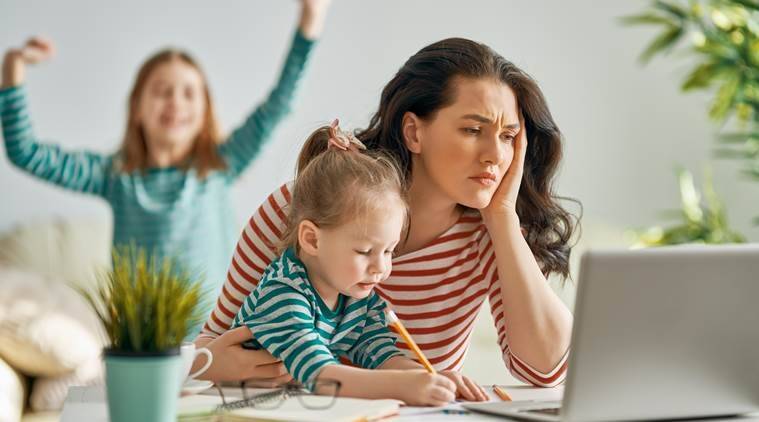 The team at TSI believes that the mental health of an employee is of utmost importance and we have compassion, understanding, and empathy for everyone involved. We understand that when working from home, it is hard to maintain the work-life balance and that's the reason we offer some practical suggestions to our employees for navigating this transition from perspective of work, family, and their well-being. 
Have a set routine– Set up a routine and practices that help re-create the structure that you're normally used to. So, start work at the same time every day. If you have a workspace within your home, that automatically gives you a separation between work and personal space. Make sure that you set up coffee break times and lunch breaks.
Balance your schedule for the day– The biggest perk of working remotely or WFH is the freedom and flexibility that it gives you to plan your day and work according to it. Schedule your workday and tasks, based on your own energy levels and interests.
Social Interaction is key– Set up a regularly scheduled call where members from different teams can talk about what they've been working on or a "brainstorming" session, where team members can bring up technical issues/problems that they need help with. Encourage other members to provide solutions, so that individuals can get over those issues.
Learn Something new– Put the time that you would otherwise use for commuting to good use. Whether it's to learn a new language, learn an instrument, start to bake, learn financial planning or a new cuisine, there are plenty of online classes to choose from, for whatever your interest may be.
Practice self-care– In addition to making sure your work gets done, take care of your physical and mental well-being during this sensitive time. Set yourself up for success by getting enough physical activity and maintaining your mental health. This can include meditating, journaling, or dancing. Short bursts of these activities may help you let out some pent-up energy so you can focus on your work.