Efficiency is Key

Complexity in supply chain management, emerging technologies, fierce competition, environment and economic factors are just some of the forces that continue to challenge the manufacturing industry. Business owners must invest in technology to compete and win in the global marketplace and low-cost industries by increasing quality, efficiency and throughput, maximizing production speed and reducing overall operational costs.
The convergence of IT and OT

Manufacturers are under more pressure than ever to deliver better products faster, at lower cost, and with less waste. Research and trends indicate that the manufacturing industry is evolving in more ways than one by adopting

-Smart manufacturing

-Forecasting Demand for Products

-Control Inventory

-Improving Efficiency in Manufacturing products

-Increase Return of Investment (ROI)

-Coping up with new technology
Manufacturing and Technology

At ThoughtStorm we help our clients speed up their adoption of digital capabilities in order to create business value and be leaders in their industry . We are driving the development of future design and manufacturing technology to help our clients accelerate product development and deliver superior customer experiences

-Industry 4.0 (manufacturing & digital transformation)

-The Industrial Internet of Things

-Robotics

-Artificial Intelligence & Cognitive Computing

-Big Data

-The Cloud

-Cybersecurity

-Modeling, Simulation, Visualization, And Immersion
Our Methodologies
Integrating IT Frameworks, Methodologies and Best Practices Into IT Delivery and Operation
At ThoughtStorm, we leverage practical and integrated solutions and operations management approaches. Our architecture strategy delivery & management processes are customized and aligned to our client's unique industries and business domains.
Our Architecture Strategy Delivery focuses on
Visioning and Strategy
Architecture Solution and Design
Development, Customization and Configuration
Implementation and Deployment
Operations Management and Control
Our Management Processes focuses on
Enterprise Management
Program & Portfolio Management
Project Management
Service Management
Architecture Management
We are well-versed in hundreds of software development methodologies and project management frameworks, but more importantly we have the expertise to know which methodologies are best suited for your organization and which industry best practices are 'right' practices for your organization.
Agile
PRINCE 2
Six Sigma
Lean
Event Chain Methodology
Adaptive Project Framework (APF)
Extreme Programming (XP)
Kanban
Scrum
PMI/PMBOK
Waterfall
Critical Path Method (CPM)
Cyber security, in general refers to the practice of protecting systems, networks and programs from digital attacks, which aim to access, change or destroy sensitive information. It's also known as information technology security or electronic information security. Cyber security is a very vast concept that can be divided into sub-categories as…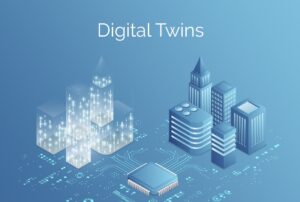 Digital twin refers to the digital replica or representation of a physical object or an intangible system, which can be examined, altered and tested without interacting with it in the real world and avoiding negative consequences. In simpler terms, it can be thought of an online platform for testing, creating and alerting objects that are based in reality…
READ MORE +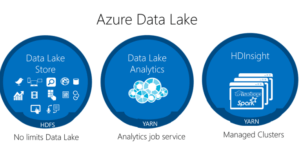 There are so many buzzwords these days regarding data management, ranging from database and data warehouse to data lakes. It has become really essential to understand the difference between these two concepts if one wants to explore and experiment in the field of data science. A data lake is a storage repository that can store large amounts of semi…